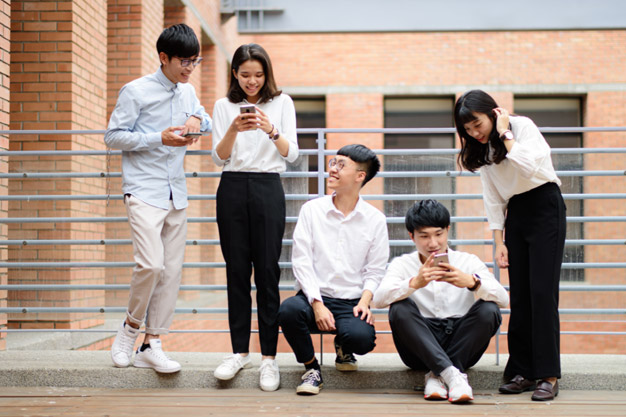 Origin
起源
隨著台灣近年來科技創新創業急速的發展與興起,業界與學界相關管理及研究人才的需求亦日漸提升,有鑑於此,國立清華大學科技管理研究所於2000年成立,並於2005年成立博士班。
With the rapid expansion of technological innovation and entrepreneurship in Taiwan in recent years , the demand for industry and academia 's leadership and research talents has also increased. In view of this, the Institute of Technology Management of National Tsing Hua University was established in 2000 and established the doctoral program in 2005.
因應知識經濟的大時代,本所的教學與研究主題的訂定以嚴謹的學術立論與企業經營實務結合,並以立足台灣及亞洲的卓越科技與創新管理研究領導中心為目標。我們的發展主軸以科技管理為核心,除了注重一般企業管理課程的各個層面之外,更加入科技產業與技術研發的專業知識。在課程設計方面,我們特別強調實務導向,開設創業管理相關實作課程,鼓勵學生赴東南亞及北京清華實習,強化國際間學子的交流及增加國際視野;亦有全國首創的「CEO下午茶」講座,邀請多位知名的業界高階經理人士與學生面對面座談,幫助學生洞悉產業趨勢和時事脈動。
Our teaching and research themes are focused on the combination of rigorous theoretical theories and corporate management practices in response to the era of the knowledge economy, and the objective is to create an excellent leadership center for technology and innovation management research based in Taiwan and Asia. Technology Management is the main axis of our development. We also integrate technical knowledge of the technology sector and technology R & D, in addition to concentrating on all types of general business management courses. We especially emphasize practical orientation in terms of curriculum design, offer practical courses related to entrepreneurship management, encourage students to go to Southeast Asia and Beijing Tsinghua for internships, improve international student exchanges and enhance international perspectives; there is also a national first" CEO Afternoon Tea "lecture. We invite a variety of well-known industry senior managers to have face-to-face conversations with students to help students understand industry developments and current events.